With the growing popularity of vacation rentals, creating a space that stands out from the rest has become increasingly important. The decor of your vacation rental can significantly impact your guests' experience and ultimately determine whether they choose to return or recommend your property to others. In this post, we will provide you with some great vacation rental decorating ideas to help you elevate the decor of your vacation rental, whether you are a seasoned pro or a first-time rental owner. We will cover everything from color schemes and furniture choices to art and accessories. So, whether you want to update your rental's decor or start from scratch, read on to discover our top tips for creating a welcoming and stylish vacation rental that guests will love.
Consider what's trending in vacation rentals
In the world of vacation home rentals, there is a growing trend toward well-designed and visually appealing spaces. This is because there is a strong correlation between the interior design of a rental property and its occupancy rate. Many travelers today are looking for unique and stylish accommodations that provide a memorable experience. Vacation rental owners invest in high-quality decor to meet demand, including statement pieces, bold colors, and unique textures. A well-designed space can attract and retain guests, resulting in higher occupancy rates and increased revenue
Check out "How Interior Design can Increase Your Airbnb's Occupancy Rate and ADR"
Who are going to be your guests?
As a vacation homeowner, consider the needs and preferences of your potential guests when designing and decorating your property. Consider factors such as the size of the group or family likely to stay, the purpose of their visit, and their preferred style and aesthetic. Providing amenities such as a play area, board games, and child-friendly furnishings may be important for families with children. For young couples or groups of friends, create a more sophisticated and adult-oriented environment. Regardless of your target audience, create a comfortable, welcoming, and visually appealing space to increase your chances of attracting guests and creating a crowd-pleasing vacation home.
Strategic Spending: Prioritizing Costs for Effective Vacation Rental Redecoration
Budgeting is essential for decorating a vacation rental, whether starting from scratch or upgrading an existing space. It helps prioritize spending, choose high-quality essentials over trendy items, and avoid overspending. Small updates like fresh bedding, window treatments, lighting, or a coat of paint can make a big difference. Being creative and focusing on functional updates can create a beautiful and welcoming space without breaking the bank. Ultimately, a budget helps create a functional and beautiful vacation rental that meets guests' needs.
Cleaning Up and Clearing Out: The Importance of Removing Personal Items from Your Vacation Rental
Removing personal items and belongings is important when transitioning from a personal home to a vacation rental. This includes family photos, clothing, and other personal effects. Creating a welcoming and neutral environment for guests is crucial, where they can feel at home and not be overwhelmed by someone else's personal belongings. This step also protects the homeowner's privacy and ensures that guests can enjoy their stay without feeling like they are intruding on someone else's home and personal space. By removing personal items and creating a neutral environment, guests can better envision themselves in the space and enjoy their vacation to the fullest. It's a small but important step in making the transition from a personal home to a vacation rental.
Vacation rental decorating ideas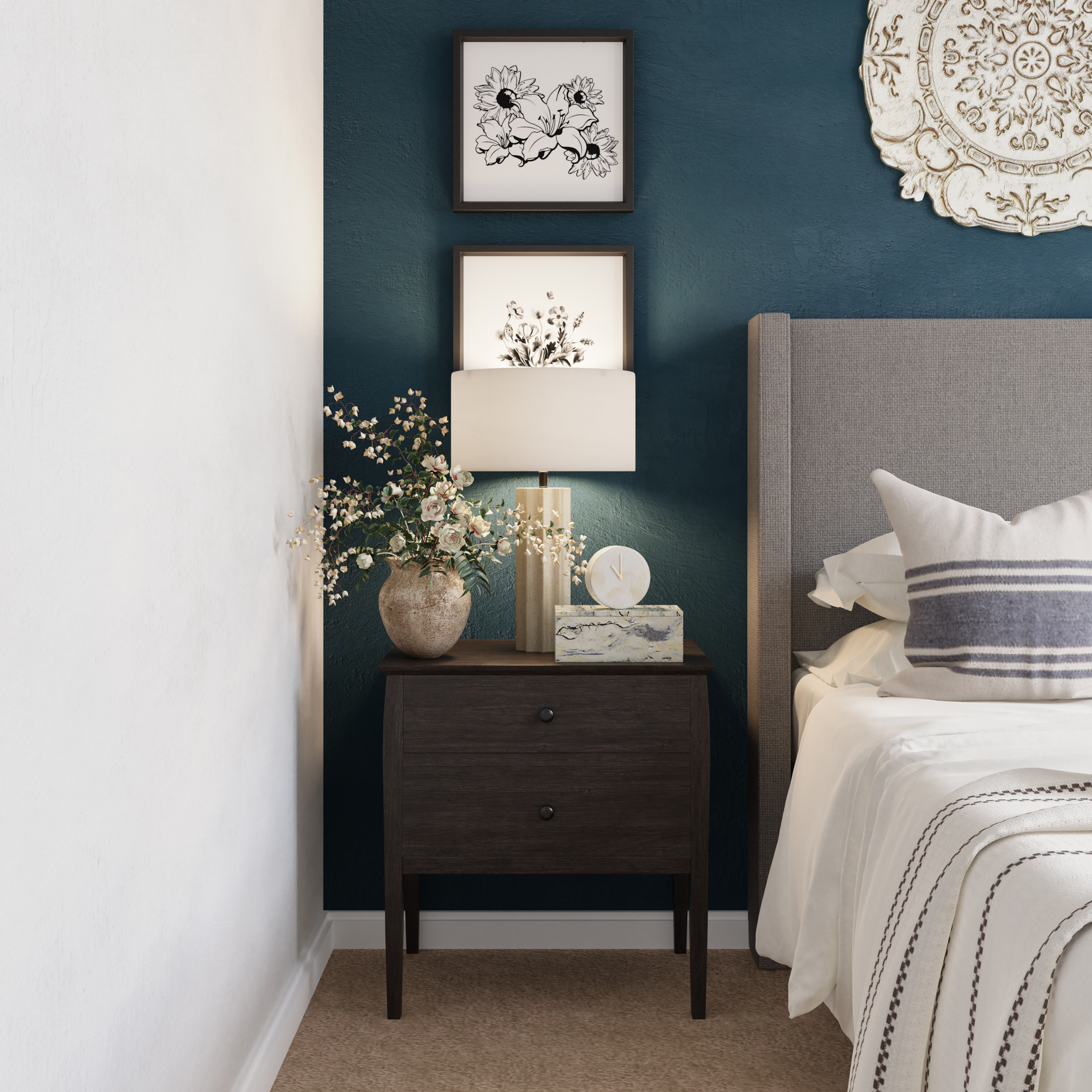 To decorate your vacation rental, remove personal items and set a budget. Once done, focus on creating a stylish and inviting space for your guests, taking into account current design trends. Choose furnishings, decor, and accessories that are functional and visually appealing, ensuring they are comfortable to use. Be sure to consider each space in your rental property and furnish and decorate them accordingly to create a cohesive and inviting atmosphere throughout.
Lighting
The correct lighting can create a cozy and inviting atmosphere for visitors and help set the mood for a relaxing vacation. When selecting lighting fixtures, it's important to consider the different spaces in the vacation rental. Choose the appropriate type of lighting for each space. Overhead lighting is a great option for high-traffic areas such as the living room, kitchen, and dining room. It provides ample light and is often adjustable. Task lighting, such as table lamps or floor lamps, can create a more intimate atmosphere in bedrooms or reading nooks. Consider the lighting color temperature as warmer tones create a more relaxed and comfortable atmosphere. In comparison, more light with cooler tones can make a space feel more energetic and productive. A careful selection of appropriate lighting fixtures can help create a welcoming and comfortable environment for vacation rental guests.
For a more in-depth lighting guide, read "A Guide To Home Lighting And It's Benefits"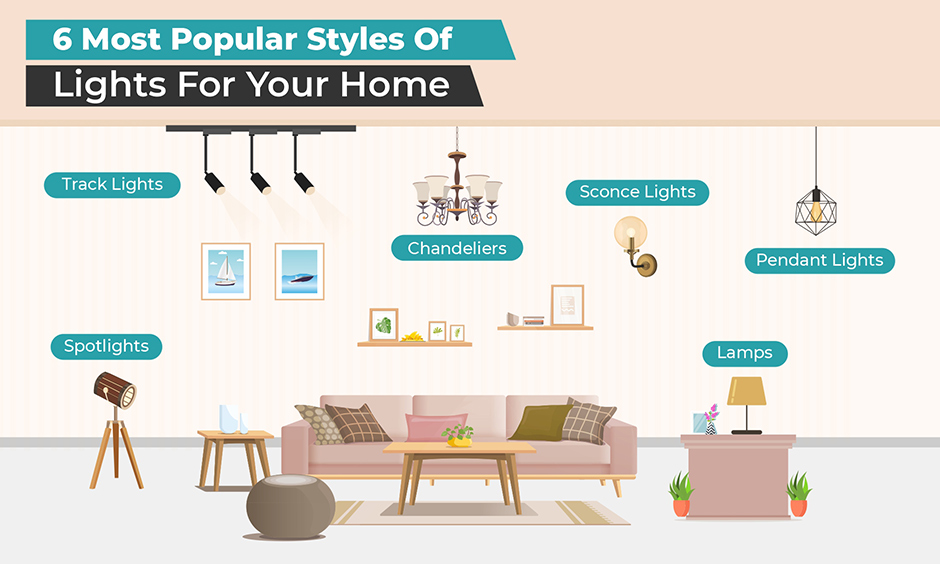 Choose your color palette
Choosing the right color palette for a vacation rental is key to creating a welcoming and visually appealing space. For a cohesive and balanced color scheme, follow the 60/30/10 rule – 60% dominant, 30% secondary, and 10% accent colors. Consider the vacation rental style, location, and mood you want to create. Function also matters – calming neutrals suit bedrooms, while vibrant colors work well for game rooms or entertaining spaces.
Read more about "Choosing the Right Colors for Your Short-Term Rental"
Invest in quality vacation rental furniture pieces
Choosing vacation home furniture that is durable, stain-resistant, easy to clean, and sturdy is crucial. Investing in high-quality furniture pieces that can endure wear and tear is a wise decision to ensure that your vacation rental looks its best for many years. While selecting furniture, take into account the size of each room, the desired style, and the ambiance you want to create. For instance, a living room may benefit from a sectional sofa with ample seating, whereas the patio or deck area may require cozy and trendy side chairs and outdoor furniture. Additionally, it's vital to consider the weather conditions and location while choosing outdoor furniture; materials like wicker or teak are resistant to fading, chipping, and other weather-related damages.
Add texture – rugs, throws & pillows for a cozy vibe
Adding texture to a short-term rental can make it feel cozy and inviting. Incorporate different textures like throw pillows, rugs, and blankets for a layered and visually interesting space. Soft, plush textures like faux fur or velvet add luxury, while woven materials like jute or sisal bring a natural and rustic feel. Rugs define living areas, throws add warmth, and pillows provide a touch of fun. Textured items add visual interest and a tactile experience, making the space feel homey. With textured decor, short-term rentals can offer a cozy vibe that guests will love.
Incorporate natural elements
Bringing a touch of greenery into a vacation home can be an excellent way to liven up the space and make it feel more vibrant and fresh. Adding faux plants or different types of greenery can instantly bring life to a room and create a more relaxing and inviting environment for guests. Even if you don't have a green thumb, many lifelike and low-maintenance options can add a touch of nature to your vacation home. Greenery can be incorporated in a house in various ways, such as hanging baskets, potted plants, or creating a green wall or vertical garden. Overall, incorporating faux plants or different types of greenery in a vacation home can be an easy and affordable way to add a natural touch and bring the space to life.
Add artwork and accessories
Adding artwork and accessories to a vacation home can personalize and decorate the space, making it feel more like a home away from home. When selecting artwork, consider the overall style and feel of the space to ensure it enhances the existing decor. Wall hangings like mirrors or framed collages can also add visual interest. Accessories like vases, candles, and sculptures can tie together different decor elements and create a cohesive look. These final touches can transform a basic house into a stylish and inviting home for guests to enjoy.
Staging like a pro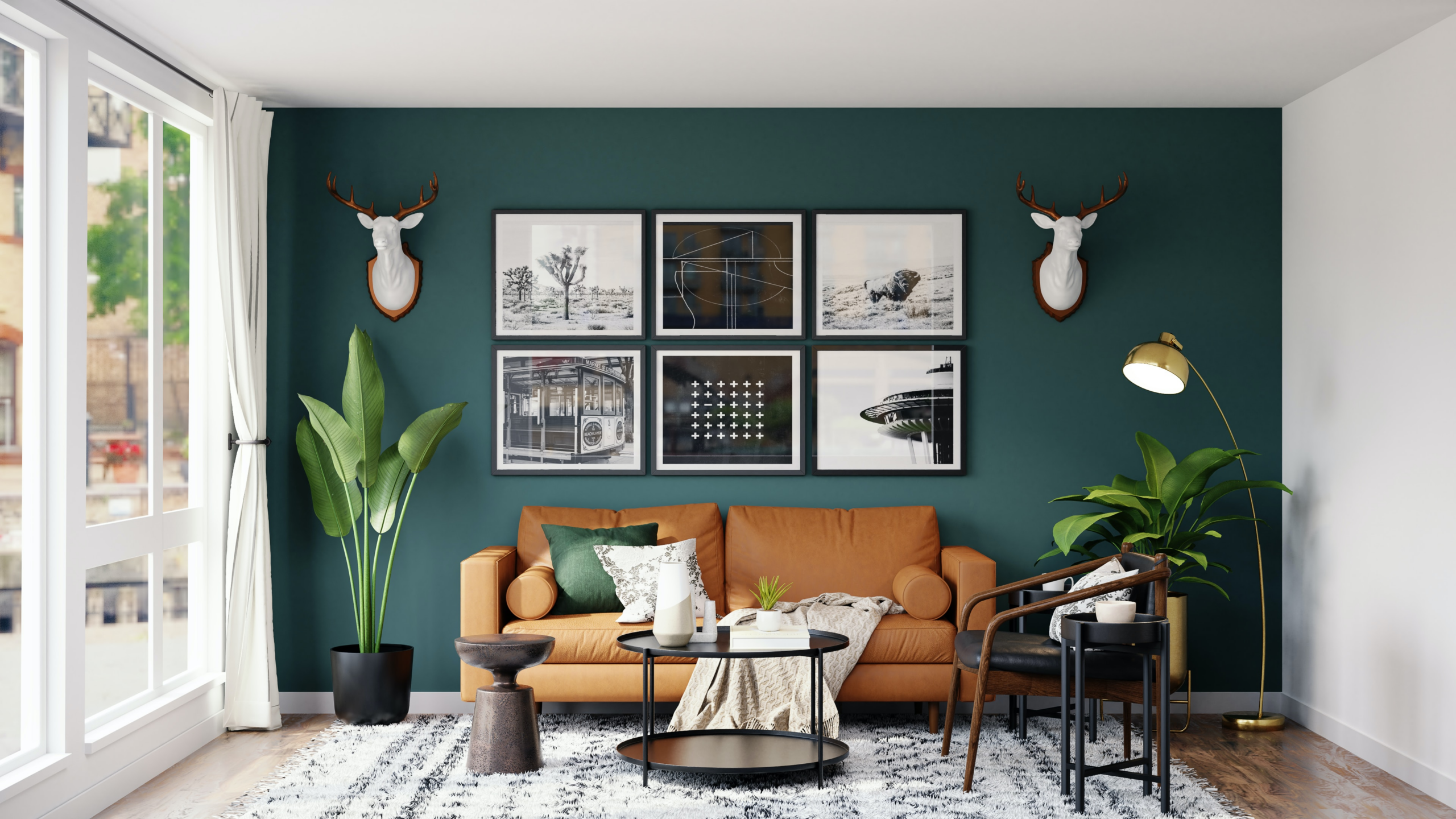 Staging a vacation home is essential for short-term rental success. Creating an inviting space requires investment in furniture, decor, textured pieces, natural elements, and artwork. Hiring a professional stager can be a great option for those without the time or resources. Professionals specialize in furniture selection, placement, and design, working with you to transform your vacation home into a stylish and inviting space. With a professional's help, you can create an unforgettable experience for your guests and ensure success for your short-term rental business.
Conclusion
In conclusion, staging a vacation home for short-term rental success is no easy task. However, it is possible to create an inviting and stylish space that will leave guests feeling relaxed and welcome with the help of some simple tricks such as adding textured items, incorporating natural elements, and displaying artwork. With the right touches, you can transform every bedroom of your vacation home into a cozy and comfortable oasis so that guests feel right at home. Whether you decide to do it yourself or hire a professional, staging each bedroom like a pro can make all the difference in setting your rental apart from the competition. With these tips, you're sure to create an unforgettable stay for every one of your guests.


Read more "Choosing the Right Colors for Your Short-Term Rental"

-->