Finding SXSW housing can be daunting, especially amid Austin's March Madness and limited hotel availability. Luckily, Vivant is here to help navigate Austin during this overwhelming process. With a wide selection of properties throughout Austin, we make finding lodging easier than ever before. We'll help you find the right lease option within your budget. Plus, we provide a variety of amenities and mid-stay refreshes to ensure your SXSW experience is comfortable yet unforgettable! Whether you're looking for a house, large suite, or cozy studio, Vivant has something suited for you during these important dates.
With dedicated customer service available 24/7, rest assured that our team is here to answer your travel FAQS and make your search as seamless and stress-free as possible. Let us help you find the perfect place to stay during SXSW.
Check out our site for the best available rates with our direct bookings
Spacious and Cozy Home
This spacious home is perfect for groups of up to 16 guests, with four bedrooms and nine beds spread across two floors. Whether you're attending SXSW as a family or a large group of friends, this cozy yet roomy house provides the perfect refuge after a long day at the conference. With its prime location close to downtown Austin and Circuit of The Americas, this home serves as an ideal gateway for all your SXSW needs!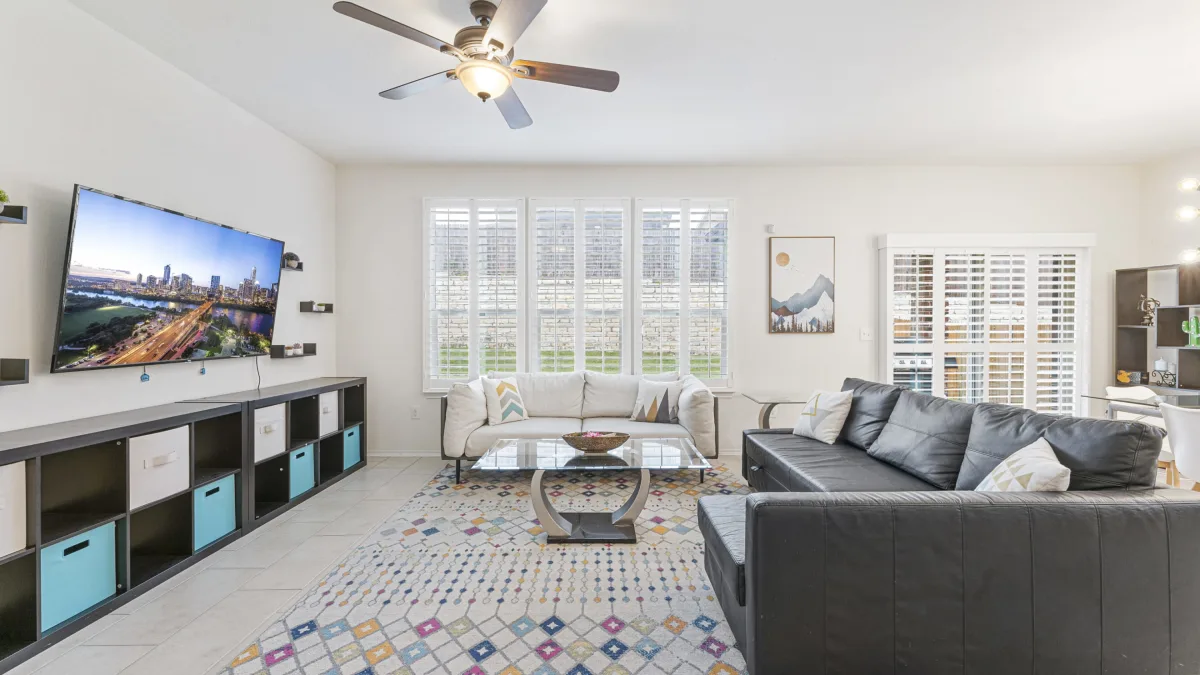 East Austin Condo
Distance from downtown – 7 minutes
This modernly designed 1,200 sqft three-bedroom and three-bathroom condo is the perfect place for groups of up to eight guests attending SXSW.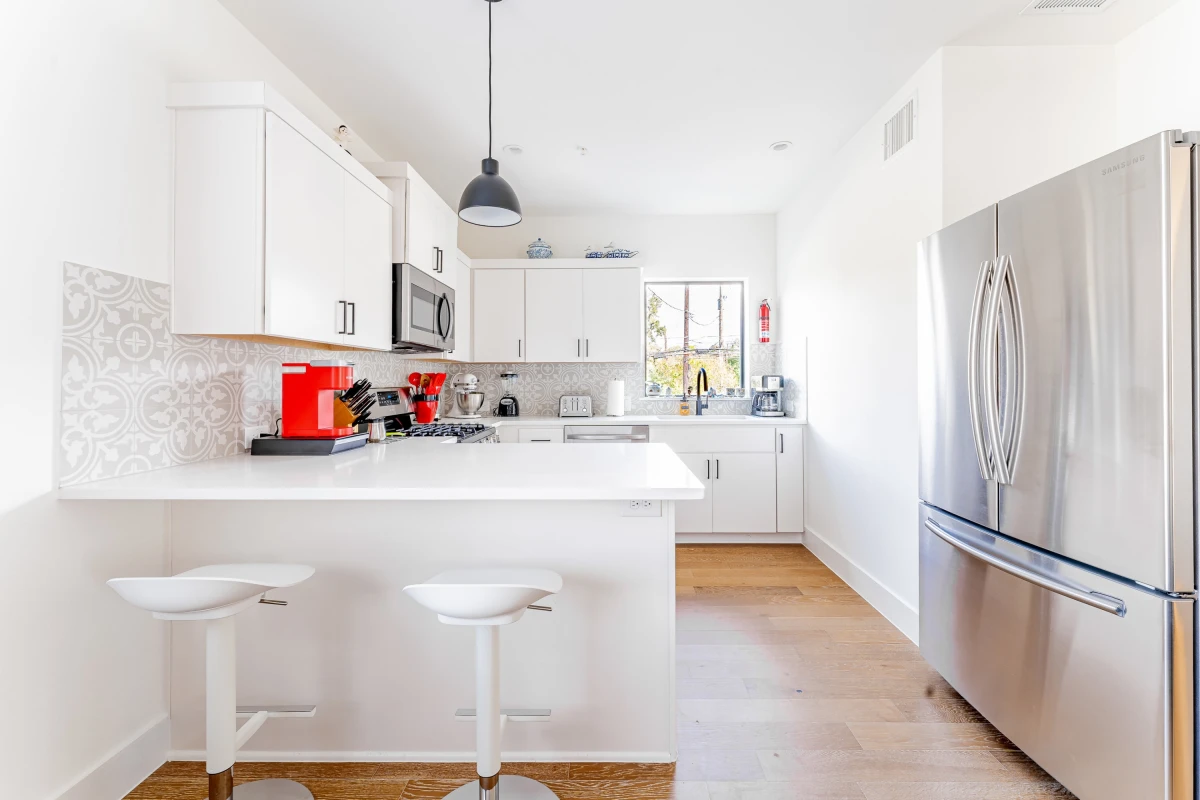 Don't hassle with limited hotel availability – check out our housing options today and let us help you make the most of your SXSW experience during these important dates.
Book Now
One or two bedroom options
Distance from downtown – 8 minutes
This luxury apartment near downtown is the perfect spot for up to four guests attending SXSW! Located just eight minutes from downtown Austin, this one-bedroom and one-bathroom retreat is ideal for those looking to be close to the action without sacrificing peace and quiet.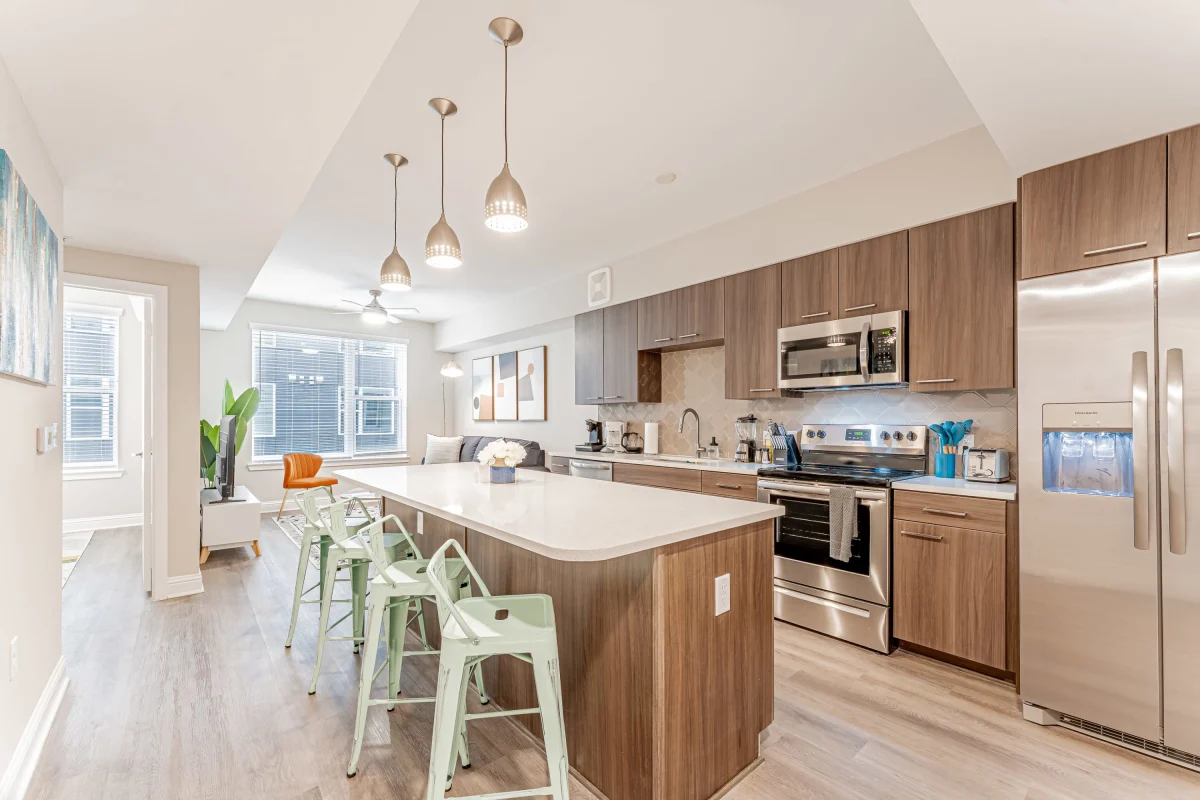 Distance from downtown – 8 minutes
This luxury two-bedroom, two-bathroom suite is just eight minutes away from downtown Austin. Perfect for groups of up to six guests, with modern features, like a fully-equipped kitchen, flat-screen TV, and complimentary high-speed wifi.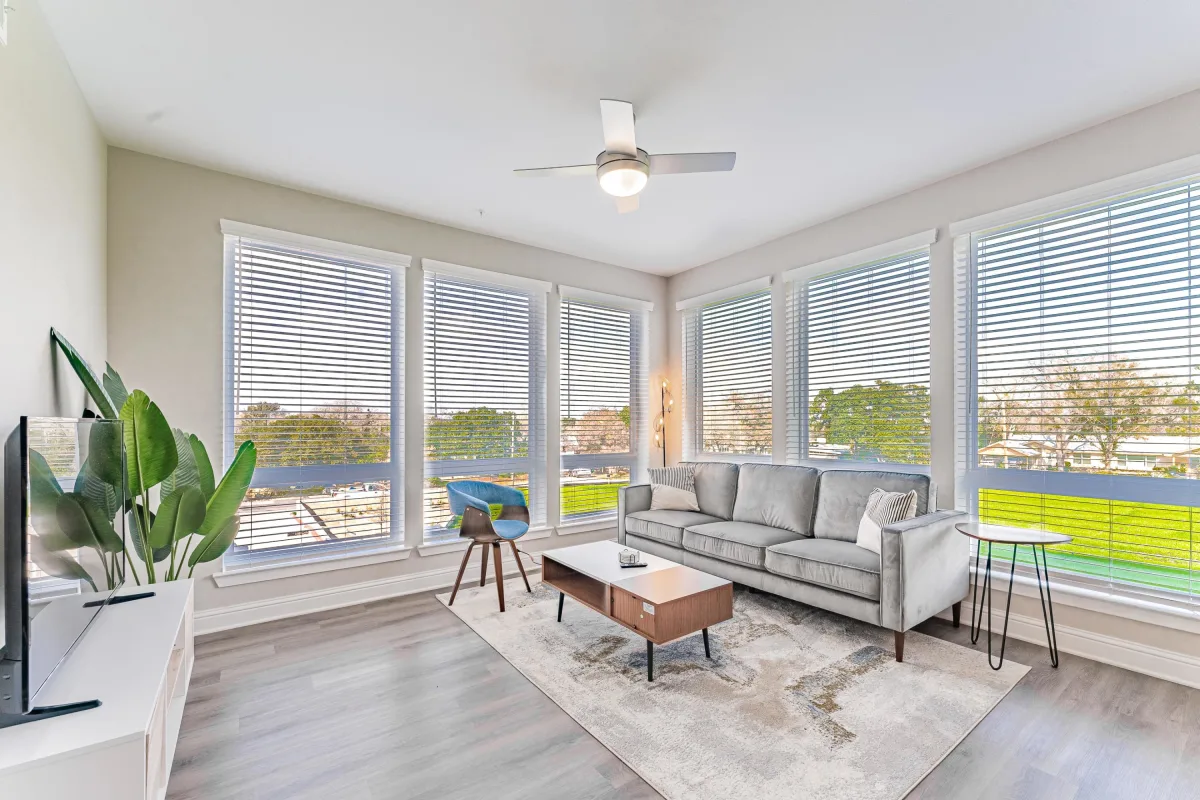 Cozy Studio
Distance from downtown – 10 minutes
Skip the Austin hotels – this cozy studio is perfect for solo travelers or couples attending SXSW.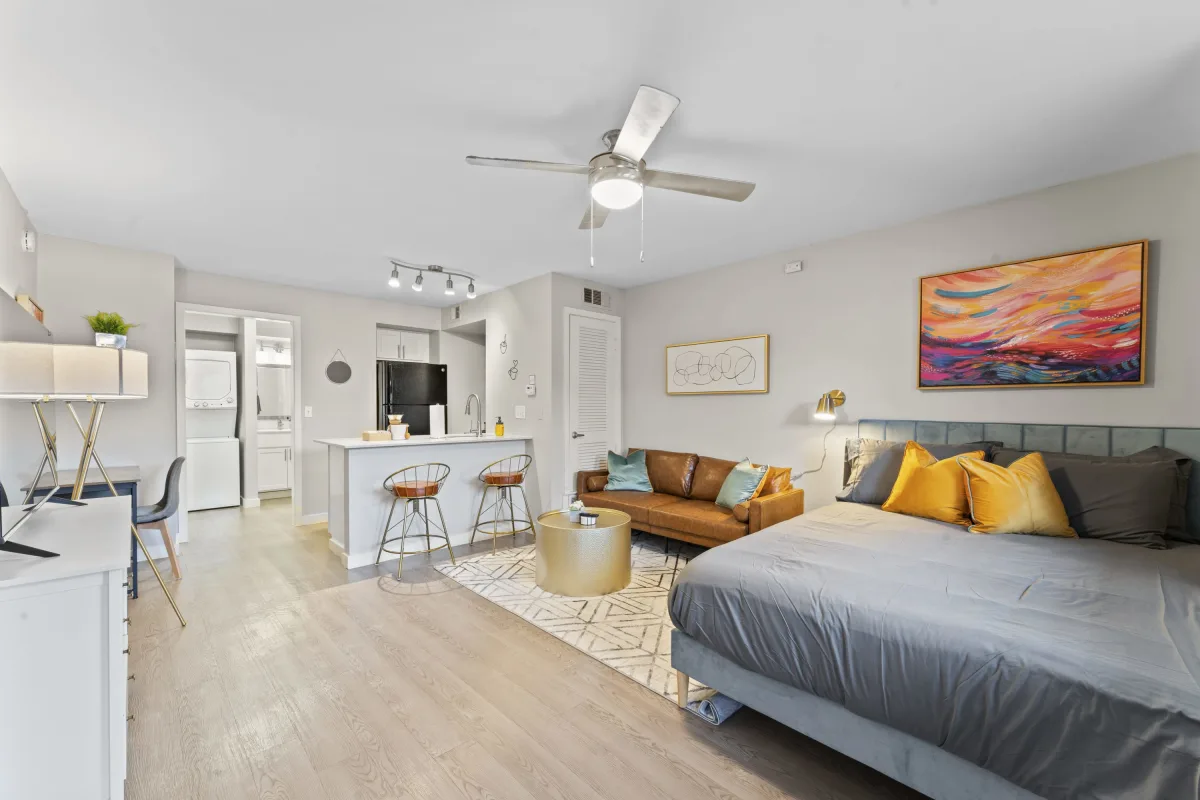 Pflugerville Home
Although Pflugerville is 25 minutes away from Austin, this home offers the perfect option for those looking to escape the hustle and bustle of downtown during SXSW. With a charming downtown area and plenty of recreational activities to explore nearby, you'll get the peace of mind that comes with staying outside the city while still having access to explore all the great attractions that Austin has to offer.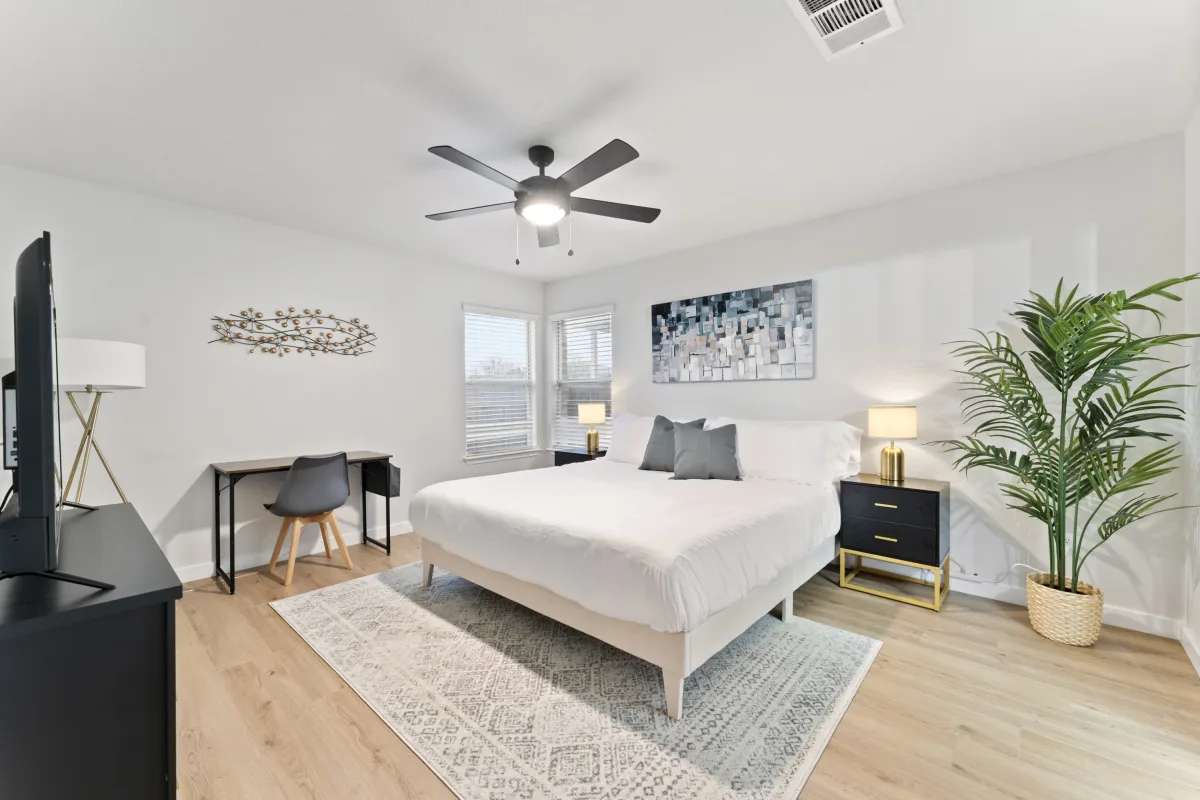 At Vivant, we strive to cultivate relationships with our guests in order to make each stay as pleasant as possible. With multiple locations, wide selection around the city, and the best available rates, we can help make your SXSW experience successful.

For direct bookings, travel FAQs, and reservation policies, check out our site

Check out the SXSW page for the latest announcements

-->