Austin is home to many unique events, attractions, and activities. It's the perfect place to visit if you want a fun-filled getaway. With many Vivant properties available nearby, you will have plenty of options for comfortable and convenient accommodations during your stay. Let's take a look at some of the best events and places to stay in Austin in April 2023!
Family Friendly Events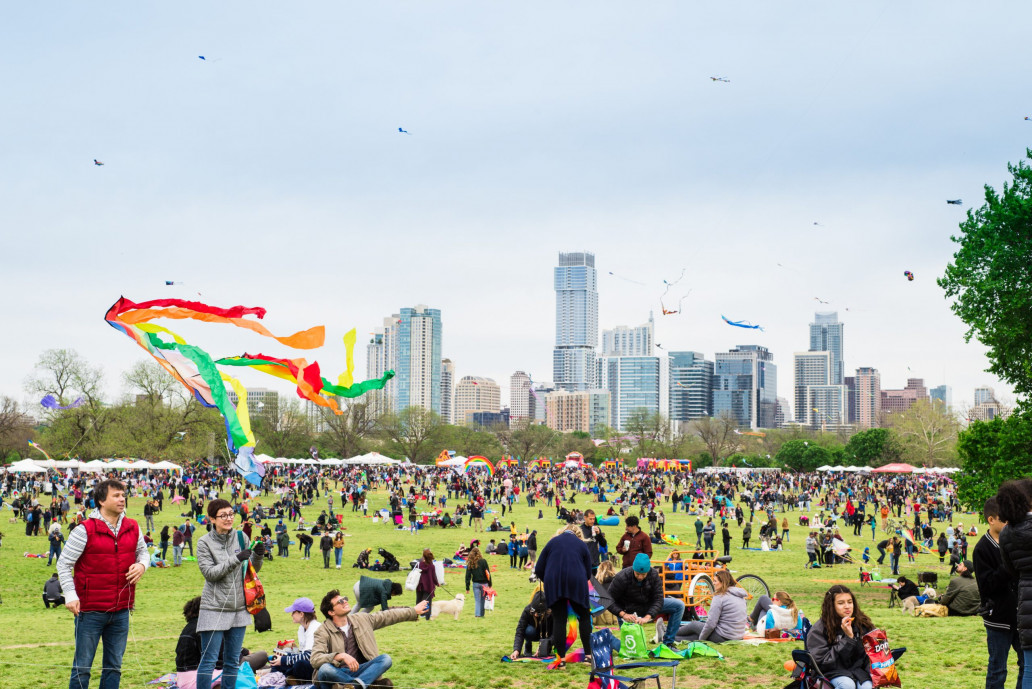 If you're planning a family vacation to Austin in April 2023, you'll have plenty of fun activities to choose from for the entire family. From music and art festivals to outdoor adventures and children's attractions, there is something for everyone in your family. Whether you're looking for a day of educational exploration or want to relax with live entertainment, these family-friendly events in Austin will satisfy everyone's interests.
ABC Kite Fest
April 1
The ABC Kite Festival in Austin is an annual event that celebrates the arrival of spring and the joy of flying kites at Zilker Park. It is a free, family-friendly festival that has been held for over 90 years, attracting thousands of visitors each year. The festival features a variety of kite-flying activities, including a kite showcase, kite-making workshops, and kite battles. Food vendors, live music performances, and a kids' zone with face painting and other fun activities also exist. One of the festival's highlights is the kite contest, where participants can showcase their handmade or store-bought kites in various categories and compete for prizes. The ABC Kite Festival is a beloved tradition in Austin that brings together people of all ages and backgrounds to celebrate the beauty of spring and the art of kite flying.
Learn more about the ABC Kite Fest
Second Saturdays for Kids
April 8
Second Saturdays for Kids is a popular free family-friendly event in Austin every second Saturday of the month. It's held at the Farmer's Market in Lakeline and features many fun activities for adults and kids.
For hours visit Texas Farmer's Market event site 
ATX Yoga Girl – Yoga for Toddlers & their Grown Ups
April 12, 26
ATX Yoga Girl is hosting an age-appropriate yoga and movement class for toddlers and their grown-ups. Located at Pease Park, this free family-oriented event focuses on building self-esteem, fostering connection, and encouraging creative expression. Parents and children can enjoy yoga poses. The class will also provide a great opportunity for parents to bond with their kids and learn how to incorporate mindful movement into their daily lives.
Learn more about ATX Yoga Girl
Two/Three Bedrooms, Family-friendly Vivant Properties:
Music Festivals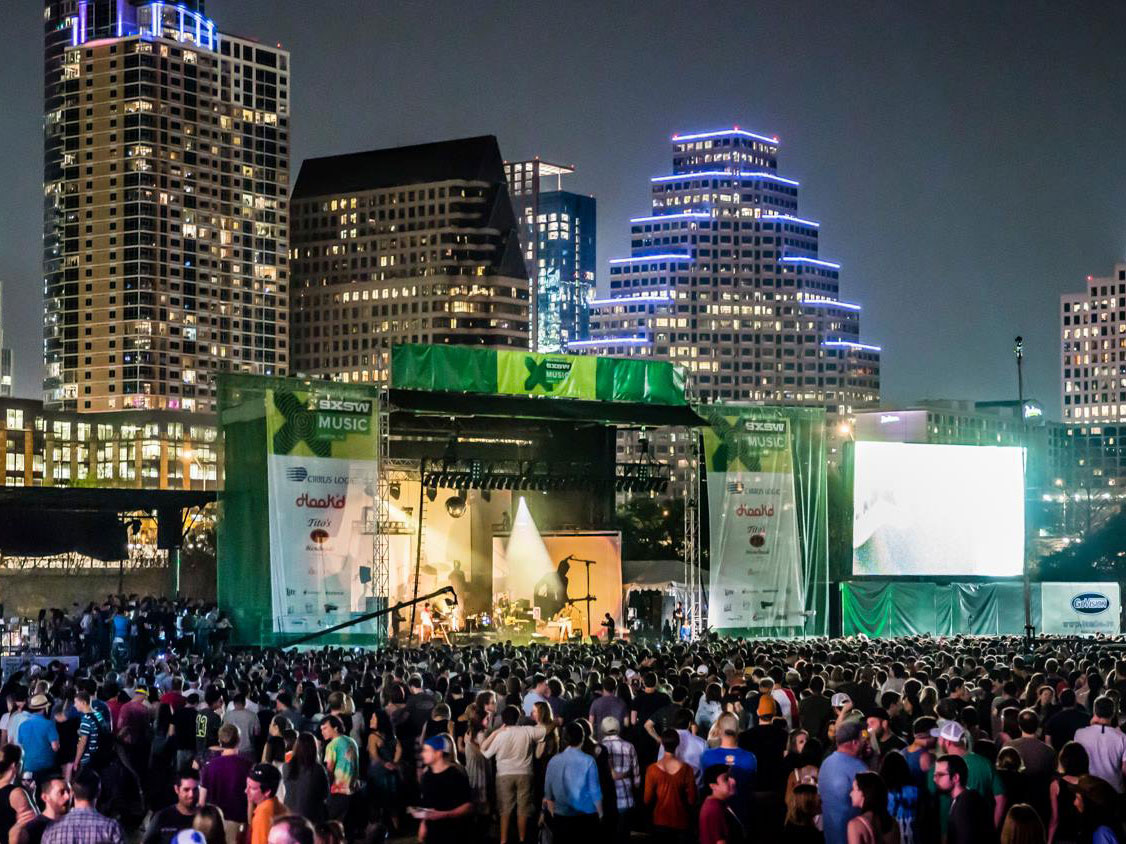 April in Austin is an incredible time for music lovers. The city offers a wide range of live music and festivals that cater to different tastes and styles, offering something for everyone. From EDM to country, reggae to jazz, countless musical events are happening all across the city during April 2023. Whether you're looking to dance the night away or enjoy a relaxed evening of live music, there are plenty of festivals and events that you'll love. Here's a look at some of the best music festivals in Austin for April 2023.
Austin Urban Music Festival
April 1
The Austin Urban Music Festival is an outdoor music festival that brings together some of the country's best urban and R&B artists. Listen to the freshest local and unsigned artists performing a smooth sound with a range of diversified genres, including jazz, Indian soul, gospel, and neo-soul. Held at Auditorium Shores near The Long Center, this one-day event features live performances from renowned acts and local talent. You can expect to experience amazing music, delicious food, and plenty of fun activities and shopping.
Find information and tickets regarding the festival here
Old Settler's Music Festival
April 20-23
The Old Settler's Music Festival is an annual music festival held that celebrates Americana and roots music. The festival has been running since 1987 and is known for its diverse lineup of both established and up-and-coming artists in the folk, bluegrass, country, and blues genres. Over the years, the festival has attracted thousands of music lovers worldwide who come to enjoy the music, food, and camaraderie. The Old Settler's Music Festival is a beloved institution in the Texas music, food, and arts scene and continues to be a highlight of the festival calendar each year.
Check out their 2023 lineup here
Two Step Inn Festival
April 15-16
The Two-Step Inn Festival is an annual music event held in the heart of Georgetown. The festival celebrates country and western music, with a focus on Texas two-step dancing and traditional American roots music. Attendees gather to enjoy live performances by local and national artists, as well as DJs and best-of-Texas honky tonk bands.
Check out the festival schedule here
Austin Psych Fest
April 28-30
Austin Psych Fest, also known as Levitation Festival, is an annual music festival dedicated to psych rock, garage rock, and other forms of experimental music. The festival showcases some of the most innovative and creative music from around the world and a light show presented by Mad Alchemy Light. The festival features performances from established and up-and-coming artists, art installations, food and drink vendors, and other activities. With its focus on psych rock and experimental music, Austin Psych Fest provides a unique and immersive experience for its attendees, offering a glimpse into underground music's vibrant and diverse world.
Check out their lineup here
Austin reggae festival
The Austin Reggae Festival is an annual music event held in downtown Austin. The festival celebrates reggae and Caribbean-inspired music, with a focus on traditional roots reggae, ska, and dub sounds. Attendees gather to enjoy live performances by local, national, and international artists and DJs spinning the best of classic and contemporary reggae sounds. The festival also features art installations, food and drink vendors, a kid's zone, and other activities. Austin Reggae Festival provides an immersive experience for its attendees, offering a glimpse into the vibrant world of Caribbean music and culture.
Learn more here
Vivant Properties nearby
Artists Events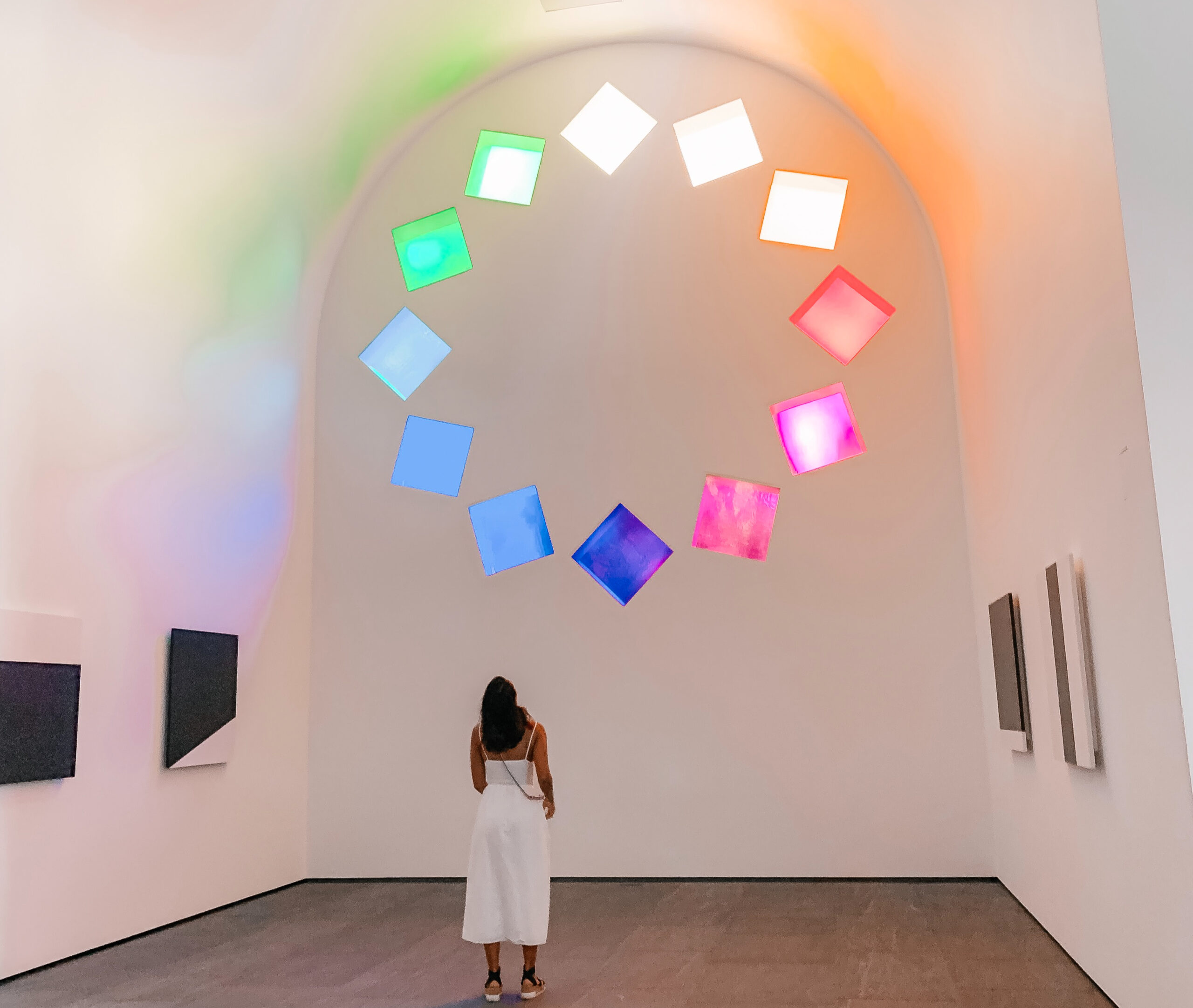 Every April, Austin, Texas is filled with a diverse array of artistic events. From live music and theater performances to art exhibitions and film screenings, there's something for everyone to enjoy in the city that celebrates its creative culture. During this month-long celebration of the arts, visitors will have the chance to experience works from some of the area's most talented artists and performers. With its unique blend of culture and entertainment, April in Austin is truly a one-of-a-kind experience.
Indie Meme Film Festival
April 12-16
The Indie Meme Festival is an annual film festival held in Austin, Texas. The festival celebrates independent films from around the world, with a focus on South Asian stories and filmmakers. This three-day event showcases innovative works of art from emerging and established filmmakers and panel discussions, music performances, workshops, and other activities in various locations and venues around town. With its mission of promoting cultural exchange and understanding, the festival provides an opportunity for audiences to explore new perspectives and engage in meaningful dialogue.
Learn more here
Fusebox Festival
April 12-16
The Fusebox Festival is a multidisciplinary arts festival held every year in Austin. The festival celebrates innovative works of art from around the world, featuring collaborations between visual artists, choreographers, filmmakers, and performers. The arts festival includes installations, stage performances, and workshops in various locations to share ideas and foster collaboration among the international community of artists. With its commitment to pushing boundaries in art and culture, Fusebox Festival blends originality and creativity into a unique arts experience that celebrates the diversity and richness of contemporary art.
More information here
Local Things at the Long center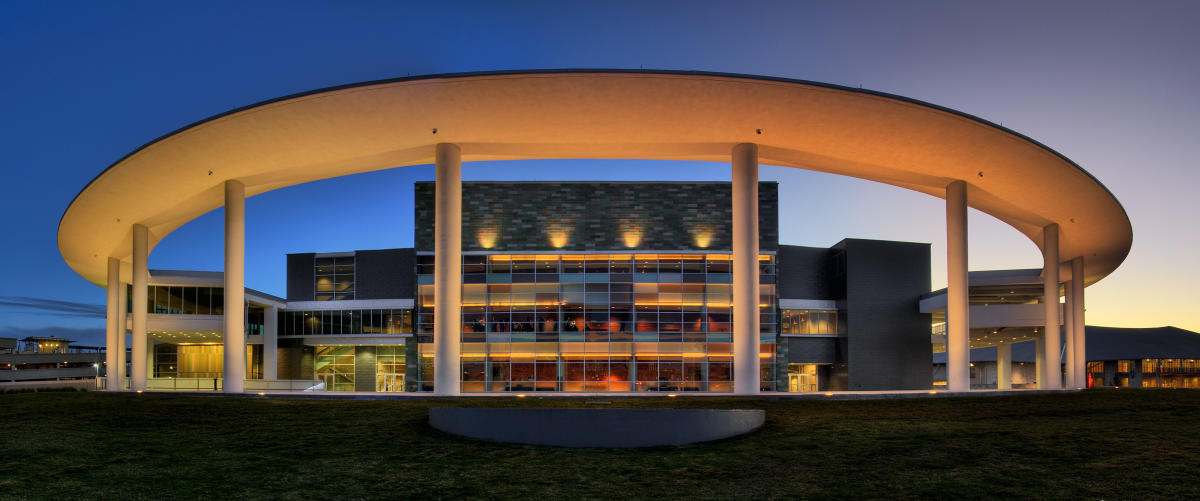 The Long Center is the perfect place to experience local performances and events in Austin. In April, the Long Center presents a variety of amazing events such as Ballet Austin's Light/ The Holocaust & Humanity Project performance. This powerful and moving production combines ballet, music, spoken word, and multimedia to explore stories from survivors of the Holocaust. The Long Center also hosts concerts, stand-up comedy shows, performances by local theatre companies, music festivals, and much more. There's something for everyone at the Long Center in April! Visit their website to learn more about all of the incredible events happening this month.
Check out their calendar here
Outdoor life in Austin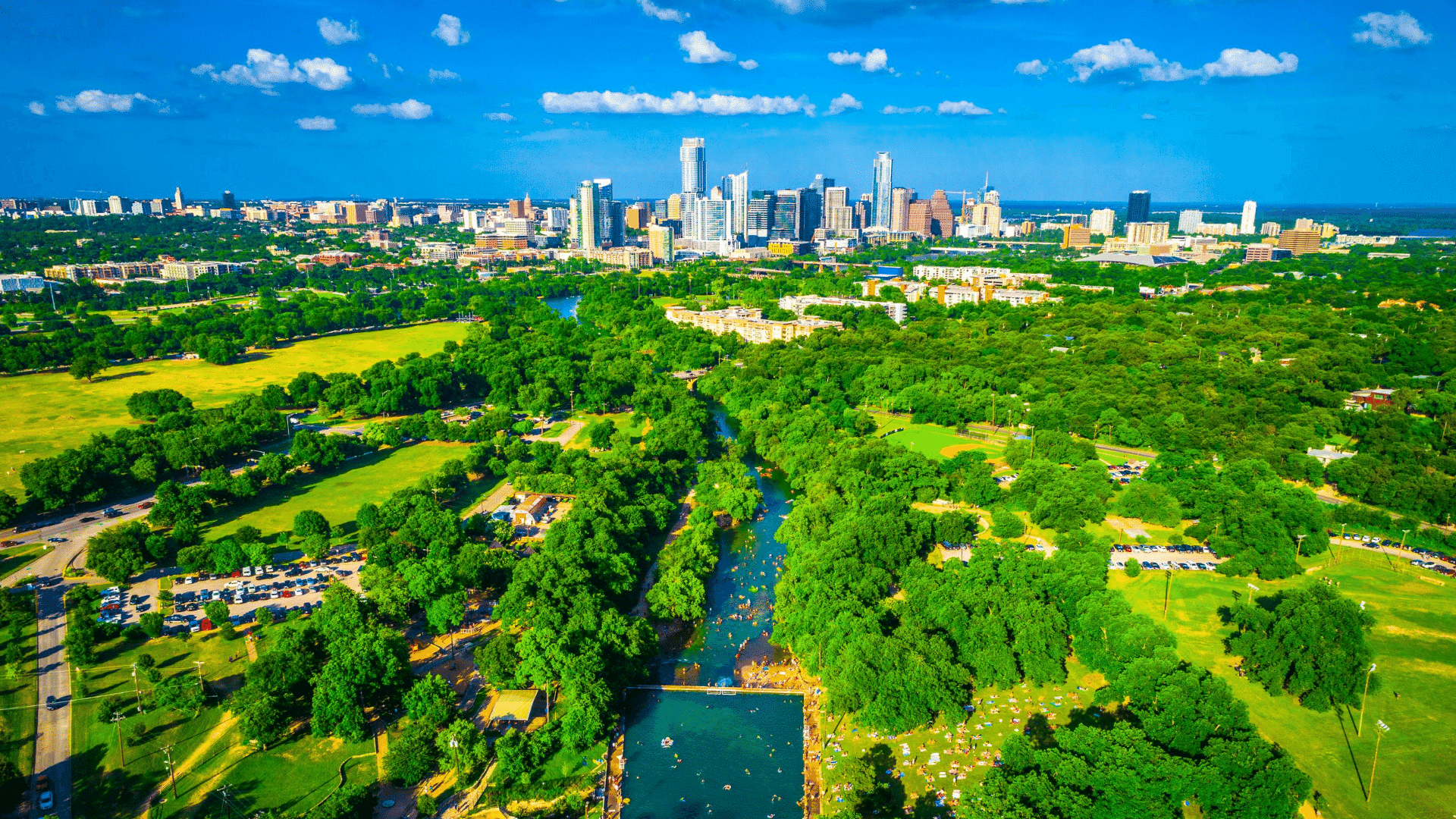 Austin is a great city for enjoying the outdoors. From its numerous parks to scenic trails, Austin offers plenty of outdoor recreation and enjoyment opportunities. Zilker Park is one of Austin's most popular destinations and features acres of beautiful hillsides, meadows, and forests. Other notable outdoor spots include Lady Bird Lake, Mueller Lake Park, and Mayfield Park. For those looking for a more adventurous experience, the Barton Creek Greenbelt offers seven miles of trails that are perfect for hiking, mountain biking, and rock climbing. Austin is also home to a variety of nature preserves, including Emma Long Metropolitan Park, which features walking trails, fishing spots, and camping sites. There's something for everyone to enjoy in the great outdoors of Austin!
Barton Springs
Sundays
Barton Springs is one of Austin's most beloved natural attractions. Located in Zilker Park, the three-acre pool is fed from underground springs and offers visitors a chance to cool off during hot summer days. The spring maintains a year-round temperature of approximately 68 degrees Fahrenheit, making it the perfect spot for swimming or simply enjoying the cool water. In addition to swimming and relaxing, there is a free weekly drum circle event every Sunday starting at 4:30 PM, where you can join in on the fun or listen to some amazing.
More information here
Mount Bonnell
Mount Bonnell is one of Austin's most popular attractions and offers stunning views of the city. Located on the west side of town, Mount Bonnell stands at 775 feet above sea level and provides a spectacular view across Austin. Visitors can climb the 103 steps to the top where they will find breathtaking views of Lake Austin and downtown. This is a great spot for taking pictures and enjoying the city skyline. Visitors can also explore the many trails around Mount Bonnell, offering scenic views of the surrounding hills and valleys.
360 Bridge
The 360 Bridge offers stunning views of Austin and is one of the city's most iconic landmarks. Located over Lake Austin, the bridge is a popular spot for admiring the city and scenery. Visitors can get amazing pictures from this bridge as well as watch boats gliding through the lake below. The views from the 360 Bridge are breathtaking and provide a great way to enjoy Austin's beauty.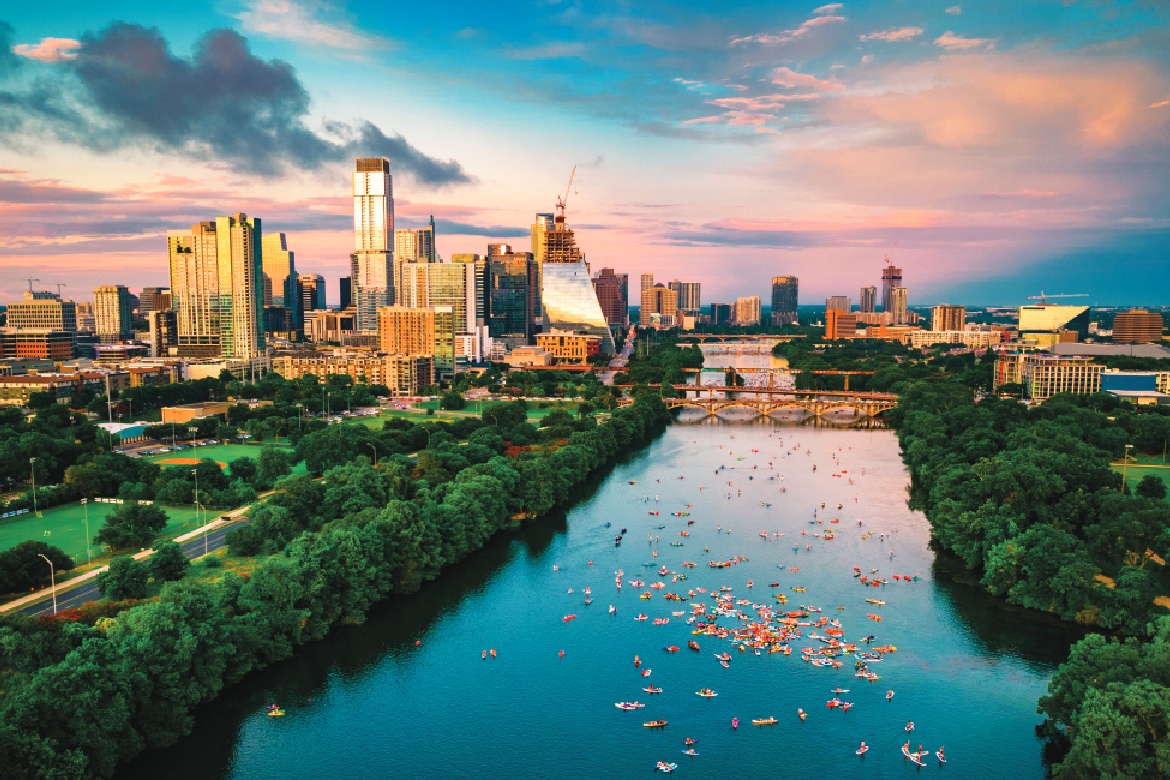 With a seemingly endless list of things to do in Austin, it's easy to be overwhelmed by the choices. Whether you're looking for outdoor activities, cultural events, or stunning views, Austin offers something special in April. Vivant is here to help improve your experience with its selection of beautiful and convenient properties in the area. With Vivant, you can rest assured that you'll have a comfortable and convenient place to stay while enjoying all that Austin has to offer.

So don't miss the delay! Start packing your bags and get ready for an amazing April in Austin!

Happy travels!

-->